How Weiss and Associates can help you with the IRS and DOR
Need to fix a tax problem? We make it happen
Unfiled Tax Returns
IRS Letters
Back Taxes and Installments
Wage Garnishment
Audit Representation
Liens and Levies
IRS Debt Reduction
Payroll Tax Problems
Offer in Compromise
Innocent Spouse
Hardship
Taxpayers Advocate
Get Tax Help
Many people need tax relief
The last 10 years have been hard on the U.S. work force. We make it easy to take that first step in getting the tax help you are legally entitled to. We believe that the financial well being of you and your family comes first; before the Government's interests. You are entitled to rights under the tax codes. We can insure that those rights are upheld and protect you from aggressive Tax Collectors, get to the root of the problem, and negotiate the best solutions available. We also offer expedited services.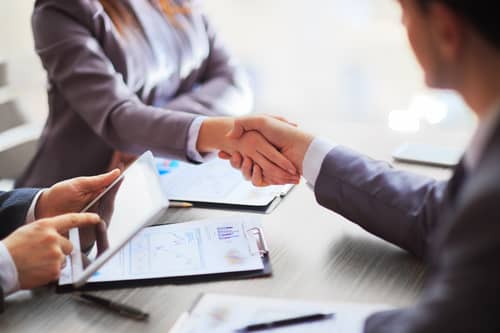 When is Tax Representation the Best Option?
When you have a tax problem you do not understand and want to know if the Government is right. When you have a tax problem that is the result of a mistake and you need to fix it. When your problem is either you can not pay, or can not pay all at once. The tax laws afford the opportunity to extinguish a part, or all of your tax debts if you qualify.
Testimonials
I owed the IRS about $49,000. I couldn't Repay it all. Weidd & Associates helped me with an Offer and Compromise. My offer was $5,300, and the guys stuck with me for over a year until my offer was accepted.
-R. -Boston, MA
They took on the IRS when that agency tried to penalize us $8,580, and we ended up not having to pay a cent of the penalty. Weiss & Associates, Inc. is a very personal firm to where I have always been able to reach them in whatever I perceived to be an emergency, even if they were out of town.
-Chuck -Naples, FL
I was behind 3 years in filinf my tax returns and was afraid to do anything because I'd been in trouble with the IRS before. Weiss & Associates worked with me to get caught up. Their knowledge about my trade, and the kind of problems us small business' have, really helped ne out. I'd Recommend these guys.
-D.S -Naples, FL
Read More Reviews
What We Do
Our background uniquely qualifies us to understand and remedy difficult tax-related problems affecting small business, families, and individuals. We put the brakes on, stop the bleeding, and manage difficult tax situations for you. Then we advise you on how to avoid problems in the future.
Who We Are
We are a full service CPA firm that specializes in Taxpayer Representation and the Resolution of Tax Problems. Our organization's CPAs and Enrolled Agents have earned a reputation for relentless determination in protecting our clients, and working until we find the very best solutions allowed by law.
Depend On Us
Our team readily undertook this prickly and difficult work because we saw an increasing need within our existing client base for protection from, and negotiation with the IRS and State taxing authorities. We now extend those services to include new clients. We will never fail to work as energetically as we can to obtain the very best possible outcome for you.
Guarantee
If for any reason within the first 15 days of our service you are unsatisfied, we will refund 100% of your money. If you decide you no longer wish to use our services after the first 15 days, we will refund the unused portion of your retainer per our written agreement - no questions asked.
SCHEDULE A FREE FIRST CONSULTATION TO DISCUSS YOUR OPTIONS
Get Tax Help
Check our Blog
Contact your CPA firm before you act!
The 2018 IRS Data Book is Available
Tax Preparation Services in Dedham, Boston and Brookline
Whether you are handling your personal or business income tax file, each financial situation is unique. At tax time and throughout the year, Boston individuals and its commercial enterprises depend on Weiss & Associates, Inc. to provide experienced and reliable income tax preparation and filing, as well as other financial services that are designed to optimize fiscal security and provide peace of mind.
Limit Tax Liability and Maximize Business
Weiss & Associates, Inc.'s qualified tax specialists provide professional expertise and offer a wide range of tax and accounting strategies tailored to your particular financial needs:
Accurate and prompt personal preparation
Bookkeeping services and system set-up
Small or medium sized business tax management and payroll services
IRS audit representation
Rectification of unfiled tax returns
Back taxes owed
Quick cash refunds
Weiss & Associates, Inc. CUSTOMIZES ALL INCOME TAXES
Integrating highly skilled tax preparation with reliable and personalized service, Weiss & Associates, Inc. helps Boston residents achieve their financial goals.
Obtain a free consultation by calling: (781) 453-1040
More Accuracy. More Reliability. Simply More.
Welcome to Weiss & Associates CPAs, a full-service tax and accounting firm and your newest financial secret weapon.
Whether you want to build your small business into an empire or simply boost next quarter's earnings, our Accountants can help you forecast and achieve your business goals.
With our well-trained Accountants accurately handling your finances, you'll gain the peace of mind to focus on profits and the financial confidence to make smart and informed business decisions. We call that a winning scenario for you - and your bottom line.
To learn more about our services and our Accountants, we invite you to continue browsing our site. And don't forget to check out our blog, where you'll find expert analysis and tips on today's financial climate.
Want to Talk? Call Our Office Today for a FREE Consultation: 877.455.1040
For Local Assistance Please Call:
Dedham, MA (781) 559-0356
Asheville, NC (828) 782-3422
Featured Services:
Bookkeeping
Accounting Services
Consulting Services
Payroll
Run Payroll
Payroll Taxes
File Payroll Forms
Taxes
Personal Tax Returns
Business Tax Returns
Representation
Two Local CPA Offices to Serve You:
Asheville, NC
Biltmore Park Town Square
28 Schenck Parkway, Suite 200
Dedham, MA
3 Allied Drive, Suite 303
See our contact page for more information